District Director's Address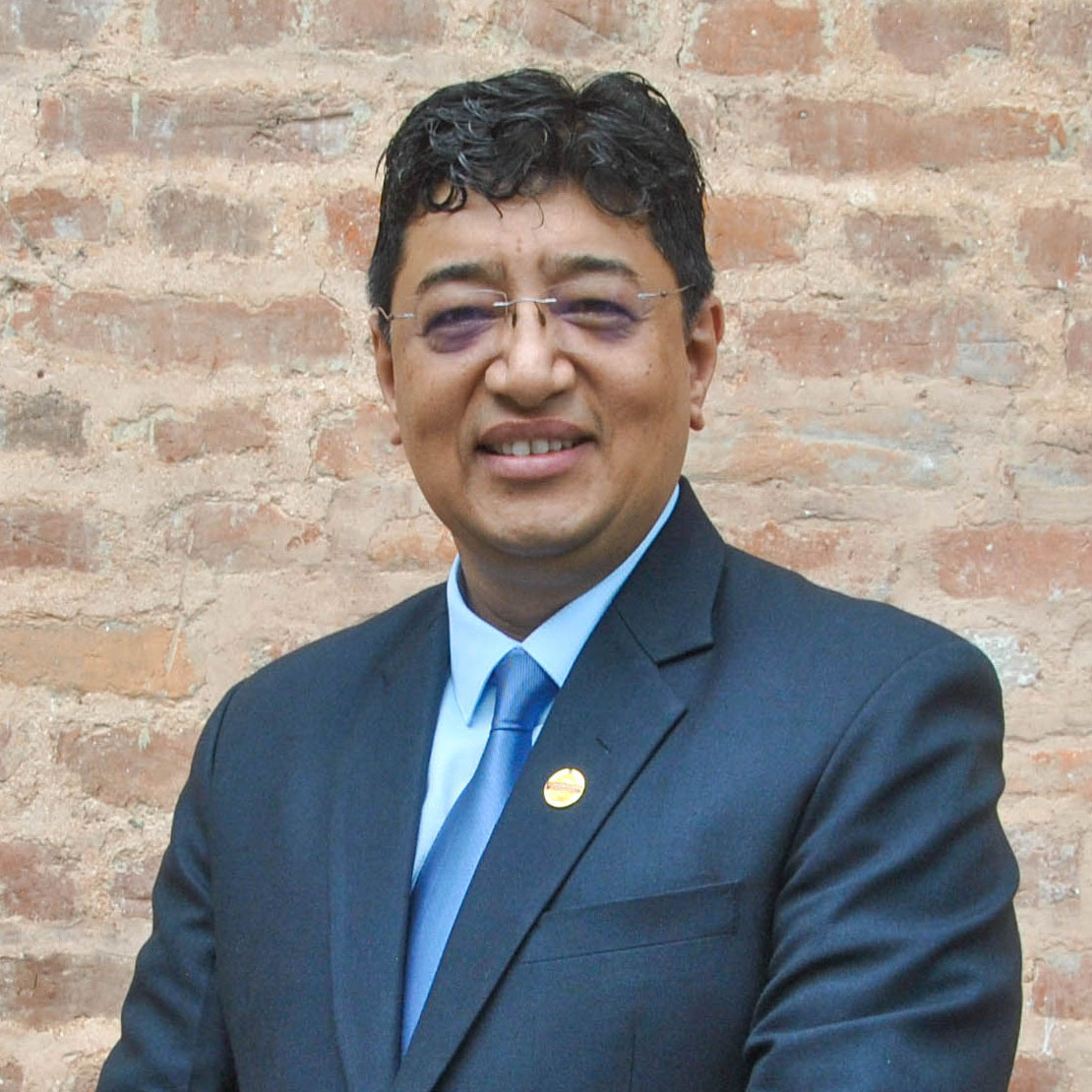 Suman Shakya
District Director
Suman Shakya is an entrepreneur, consultant, and certified trainer. Since 1995, he has been involved in multiple entrepreneurial ventures and as an adjunct faculty of marketing and strategy.
He is the founder of Tangent Waves, an action learning consulting, facilitation, and training company. He is the co-founder of Nepal Entrepreneurs' Hub; Founder and Board Member, of the Nepal Marketing Association of Nepal; and District 41 Director, of Toastmasters International (2023-24). As a consultant, he has worked with the World Bank and is currently Advisor – Private Sector Engagement, USAID's Tayar Nepal
He has served in various leadership roles in Toastmasters.
He was awarded the 'Division Paid Club Champion Gold Award' on Jun. 30, 2020, for adding 18 clubs to his Division. 
He was the Outstanding President's Distinguished Area Director and Division Director in his term.
"Well begun is half done"
Translating Aristotle's quote – when you start a term well, it is easier to complete the term. Welcome to a grand new term 2023-24 and a growing team of brilliance. Let's begin with a personal and a collective goal in mind, a plan to implement and achieve them. 
District 41 has a long rich history that is challenging to emulate and inspirational to attempt to raise the bar. Thanks to the past leaders, I have been part of the Quintet as CGD two terms ago when it was the largest District in the world with a base of 300 clubs going through a realignment. As PQD last term, I have witnessed a bifurcated District 41 transforming into a lean region with robust clubs and exciting leaders. With your help, I hope to multiply the gains and become Smedley District this term.
My mantra to achieve greatness in District 41, this term, is simple. Remember the three 'F' words and internalize them right at the beginning of the term.
Fundamentals – We must understand the basics better to learn and grow. Never assume what the other person may know or not.
Focus – Membership payments have been the Achilles' heel over the past couple of terms. We must plan ahead and get buy-in from the leaders and members of District 41.
Fun – The invisible thread that connects all of us is the sense of belongingness that motivates us to go beyond and be an example of a servant leader. We must make sure everyone enjoys their journey.
If you fail to plan, you plan to fail. Benjamin Franklin espoused this phrase in 1870 that has remained relevant ever since. I urge all members, club leaders, and district officers to come together to not just plan but make sure that these plans are followed, updated, pivoted as required, and achieved. As the top team, we have shared with you what numbers, rewards, and intangibles you are responsible for and how to achieve them while you work on your own goals in parallel. May you succeed in creating a friendly environment where learning and achievements are both acknowledged and applauded.
As a guest, your visits (online and onsite) mean a lot to us. We are excited to create fun, impactful, and loving memories with you as you embark on your Toastmasters journey. I hope you will join us and we get to welcome you to our District 41 family.
Suman Shakya, DTM
01 July 2023