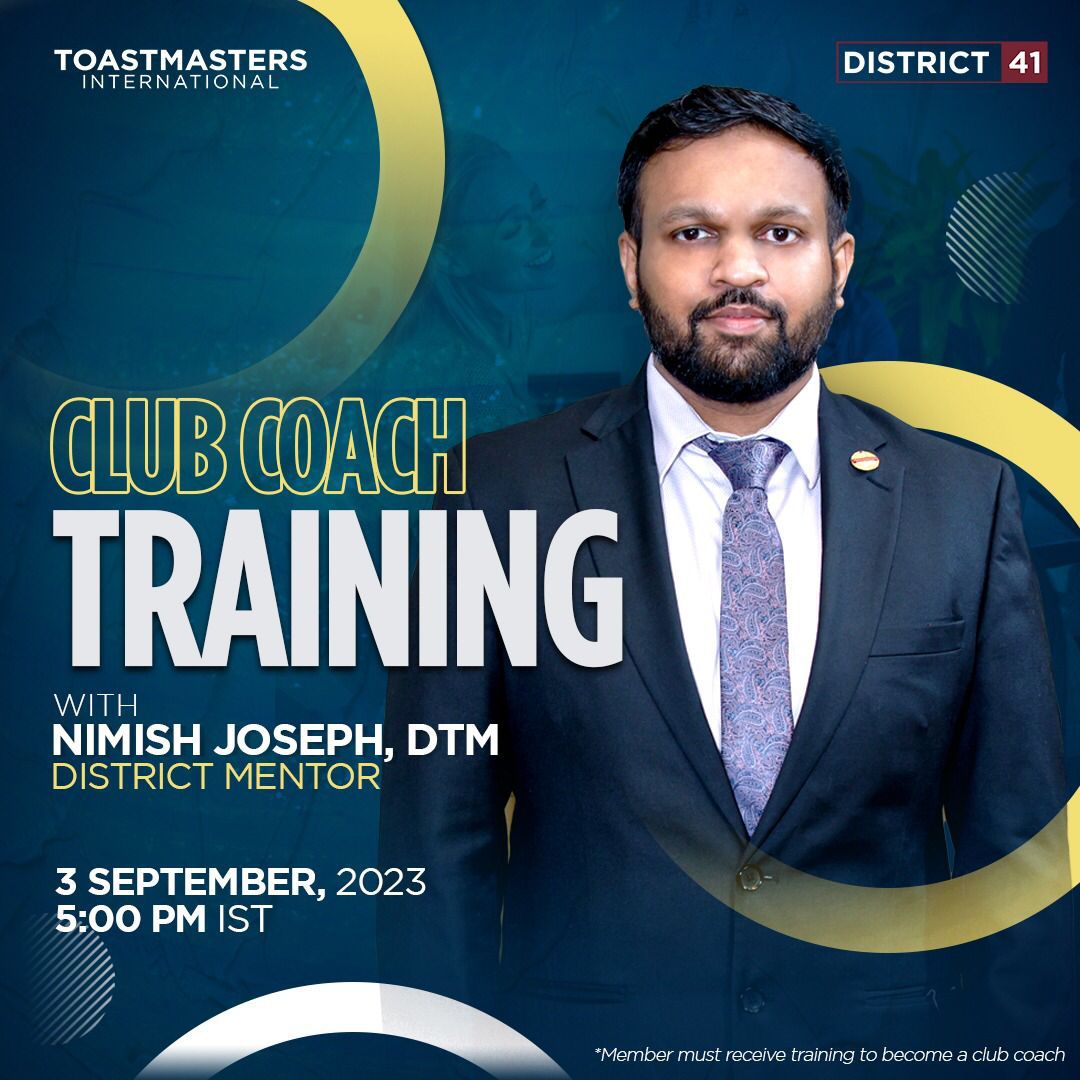 📣 Club Coach Training Reminder – Don't Miss this Opportunity! 📣
Dear members!
We're thrilled to remind you about the upcoming Club Coach Training, where you'll have the chance to learn and grow under the guidance of an exceptional trainer Dr. Nimish Joseph, DTM who brings a wealth of knowledge and experience to the table.
🌟 Trainer Spotlight 🌟
Meet our esteemed trainer for this session: Dr. Nimish Joseph DTM , He is the former district director and current mentor for district 41. Dr. Nimish Joseph is a researcher, data science enthusiast, and trainer working in the area of Social Media Analytics and Information Propagation. He has empowered different individuals and teams to achieve their full potential. His insights are bound to inspire and elevate your coaching skills.
🔹 Training Details
Trainer: Nimish Joseph, DTM
📅 Training Date:3 rd Sept
⏰: 5:00 to 6:30 pm IST
📍 Location: Virtual (Zoom)
🔗 Register Today: https://ln.run/ftRm3
📞 Questions? Contact Us: Chandni: 9840242593*
Let's ensure this message reaches all the clubs in our area and division.