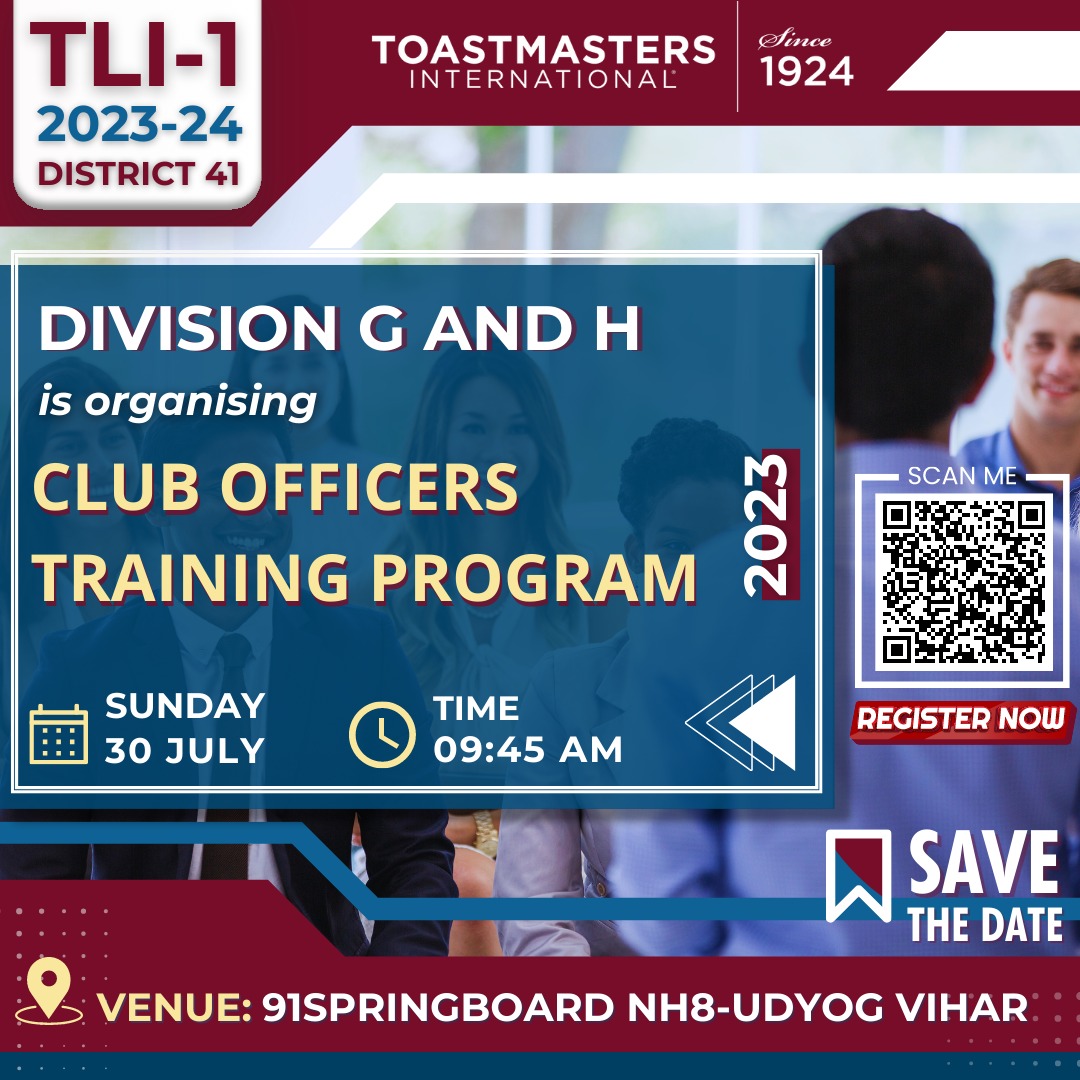 Club officers are best served by consistent, professional, and engaging training that supports the brand, enhances member experience, and helps them grow as leaders.
Mark Your Calendars! Save the date to learn to lead!!
TLI by Division G & H is taking place on 30th July, Sunday, 09:45 AM onwards !!! Club Officer Training Program and many more !!!
Please register and attend TLI 2023
Register Here