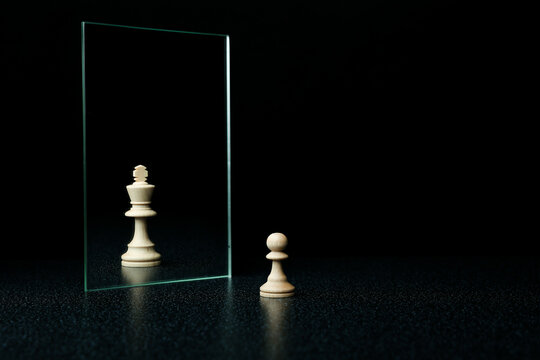 You Don't Have To Be 'SPECIAL' To Be A Leader
For the longest time, I thought leadership was only for the 'chosen ones.'
In my twisted idea of the world, some people had this special ability to influence. To inspire. To lead. And to make a difference.
I never thought I was one of them.
Growing up in my protective family, I took the back seat in decision-making. I was a passive child who went with the flow.
I accepted decisions and impositions made by my parents. Elders. Any adult who was around.
I had no opinions on which school I wanted to go to, how I wanted to spend my money, or even what I wanted to eat. I tried to be a good, compliant girl. No questions asked.
Leadership, even in the smallest of things, was not my forte. It wasn't something I believed I had or needed.
Fast forward a decade…
I've realized that leadership is not the box I once thought it was.
It is a sky full of possibilities.
And what a relief that I don't have to be a special creature to be a leader.
I can be a leader every day through my actions.
I am a leader when I patiently guide my nephews to draw.
I am a leader when I take up a new, difficult role in a Toastmasters meeting.
I am a leader when I start difficult conversations with my family or my manager.
I am a leader when I stand up for myself.
When I dare to raise my hand in a meeting and ask the question in the back of my mind.
I realize how able I am as an individual. To influence. To change things. To make a difference. To lead, little to big things.
It is empowering to know that I can be a leader with my actions.
I don't have to get a special badge or a fancy title to begin.
I don't need approval or validation from the gods to make a difference.
I can be a leader if I want to be. If I try to be. And so can you.
Simran Lageju
KU-SOM Toastmasters Club