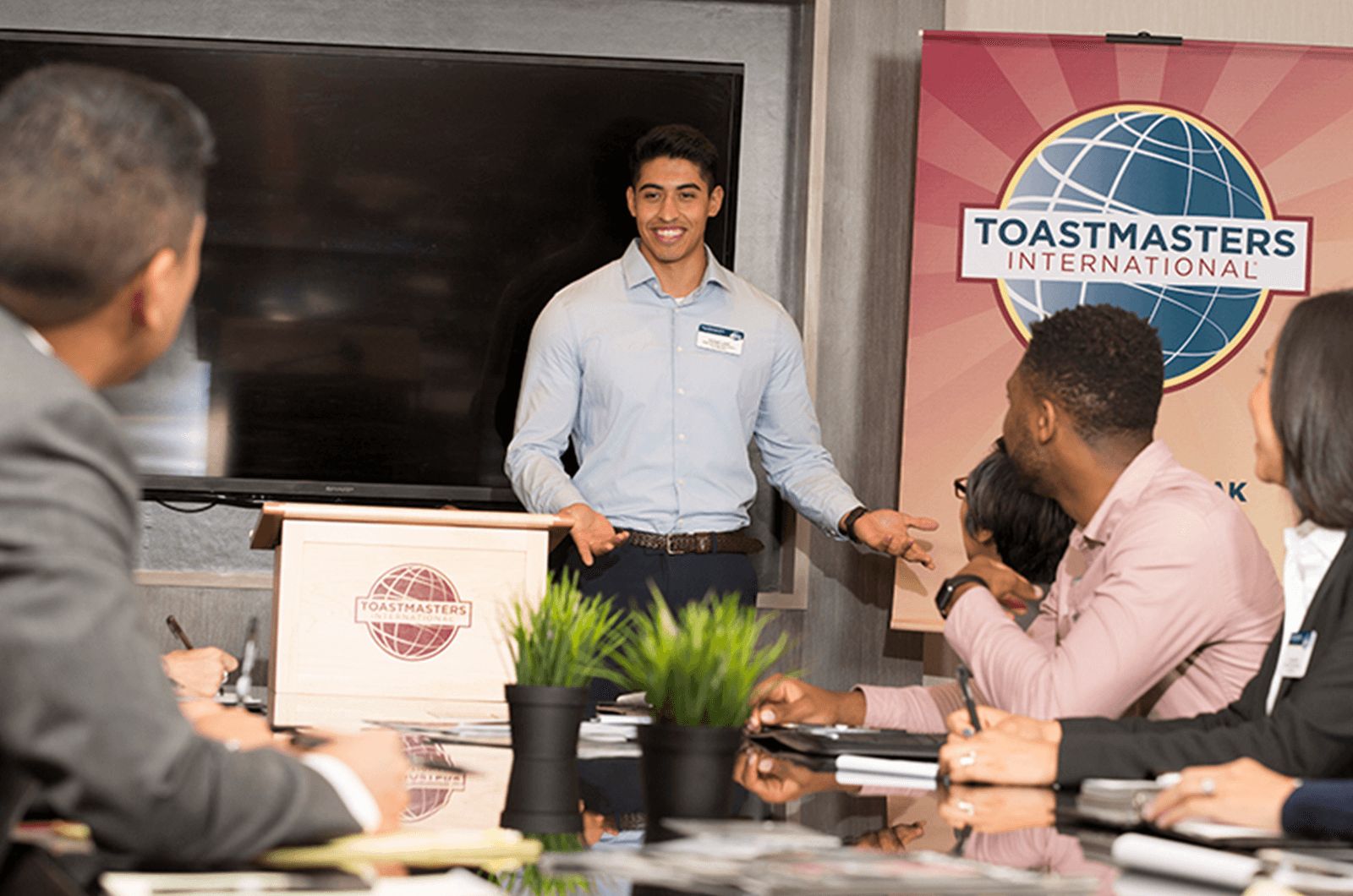 Leadership in Toastmasters
We hear a lot about improving communication skills in Toastmasters, we practice prepared speeches, impromptu speeches, evaluations, and many other soft skills in any Toastmasters meeting. But Is Toastmasters International only about Communication? The answer is NO.
Toastmasters International helps you improve Leadership skills, communication, mentorship, net worth (of networks), Listening skills, etc. In this article I wish to cover Leadership skills.
First of all, why this skill? –You will find hundreds of reasons over internet on why Leadership is one of the most required skills in today's world. So, let me start with the tagline of Toastmasters International – "Where leaders are made".
Opportunity to build or hone this skill starts from the club level and goes to the international level, which means you can be a leader of few members of your corporation to becoming a leader who leads members from 145 countries of the globe. Sound interesting, isn't it.! Let me illustrate this with the help of pyramid below:
Looking at the Toastmaster hierarchy pyramid, the top position is held by the most important people, the members. Every other role supports an individual member's personal growth. That is how Toastmasters works!
Now to start your leadership journey, you need to contact your mentor/Club President to make your intent towards club officers' role. There are 7 club officers' roles available and let me illustrate that with the help of a diagram.
Each club officer role has its distinguished responsibilities which helps you grow in some manner or other. For example, as Vice president membership- you gain persuasive influencing skills while making guests aware about the various offerings of Toastmasters, as Vice president public relations you learn to promote the club, make flyers, posters, etc. to influence the people in your workplace or community who are not aware of the Toastmasters platform and the benefits it provides, as the President of the club – it is similar to being the CEO/Head of a company- you learn to resolve conflicts, delegate work to your fellow colleagues, and motivate members.
To learn more about the club leadership opportunities, I advise you to read the Club Leadership handbook. It's important to acknowledge that all these roles require significant investment of time and effort. Should you find yourself unable to commit extensively, there's an alternative option available: you can also opt to take up "associate" position which entails a slightly different level of responsibility within these leadership capacities. When you complete a term as Club Officer for 6 months or more, you can take your leadership journey to the next level – District Leadership roles.
There are numerous District Leadership opportunities- credited roles ( like Club officers) and non-credited roles ( like Associate club officers). Do not get confused with above terminology- Credited roles are the one visible in your Toastmasters profile while the non-credited roles only gives you leadership experience but aren't visible on your profile. To illustrate the roles available in District leadership team -let me use this diagram.
While there are no pre-requisites to be a club officer, there are some for few of the District Leadership roles but not all.
Positions such as the Area Director, Public Relations Manager, District Administration Manager are selection based. Your selection to these posts depends on the election-based positions of Division Directors, Club Growth Directors, Program Quality Directors, and District Director. While elected posts are filled on the basis of fulfilment of qualification criterion and votes received in the District Annual Council Meeting, Selection based posts are filled on the basis of interview by a committee of District leaders.
If you wish to start your District Leadership journey, it is a good idea to start with the post of Area director which does not have any qualification criterion. All members of the district get email communications from District Administration manager when the positions are available for selection, this is generally during the last 2 months of program year (May-June).
You may initially feel overwhelmed with so many opportunities that lie ahead of each member of Toastmasters International. To gain a deeper understanding of these opportunities I also advise reading District Leadership handbook to understand in detail about these roles. Learning more about Leadership-beyond District Leadership is something I will explore in future and will make sure that whatever I learn I pass on to you in the form of an article, a speech, or a session.
So, Don't wait and start your leadership journey today, because Toastmasters International is a place – "Where Leaders are made."
Aditya Gupta
Nagarro Icons Toastmasters Club
Associate Club Growth Director, District 41